Segway PT X2 SE
Regular price
R 149,900.00 ZAR
Regular price
Sale price
R 149,900.00 ZAR
Unit price
per
Sale
Sold out
TAKE IT OFF THE BEATEN PATH
Just because the pavement ends doesn't mean your travels should. We've got it covered with the x2 SE PT.

Ready for an adventure? Conquer terrain from a construction site or manufacturing campus to a nature trail. The stability offered by the x2 SE's wide platform and deep-tread tires can handle the challenge.

Take the path less traveled. Charge through high grass. Shred trails. The x2 SE's 8 inches of ground clearance affords you unrivaled access to wide open spaces. The x2 SE has the power and performance to let you play while you work, wherever you are.
SPECIFICATIONS:
WEIGHT: 54 kg
FOOTPRINT:  67×84 cm
MAX SPEED: 20 km/h
RANGE*:  19 km
*Actual range depends on riding style and terrain
For more information, or to purchase a Segway PT, please contact us or fill out this form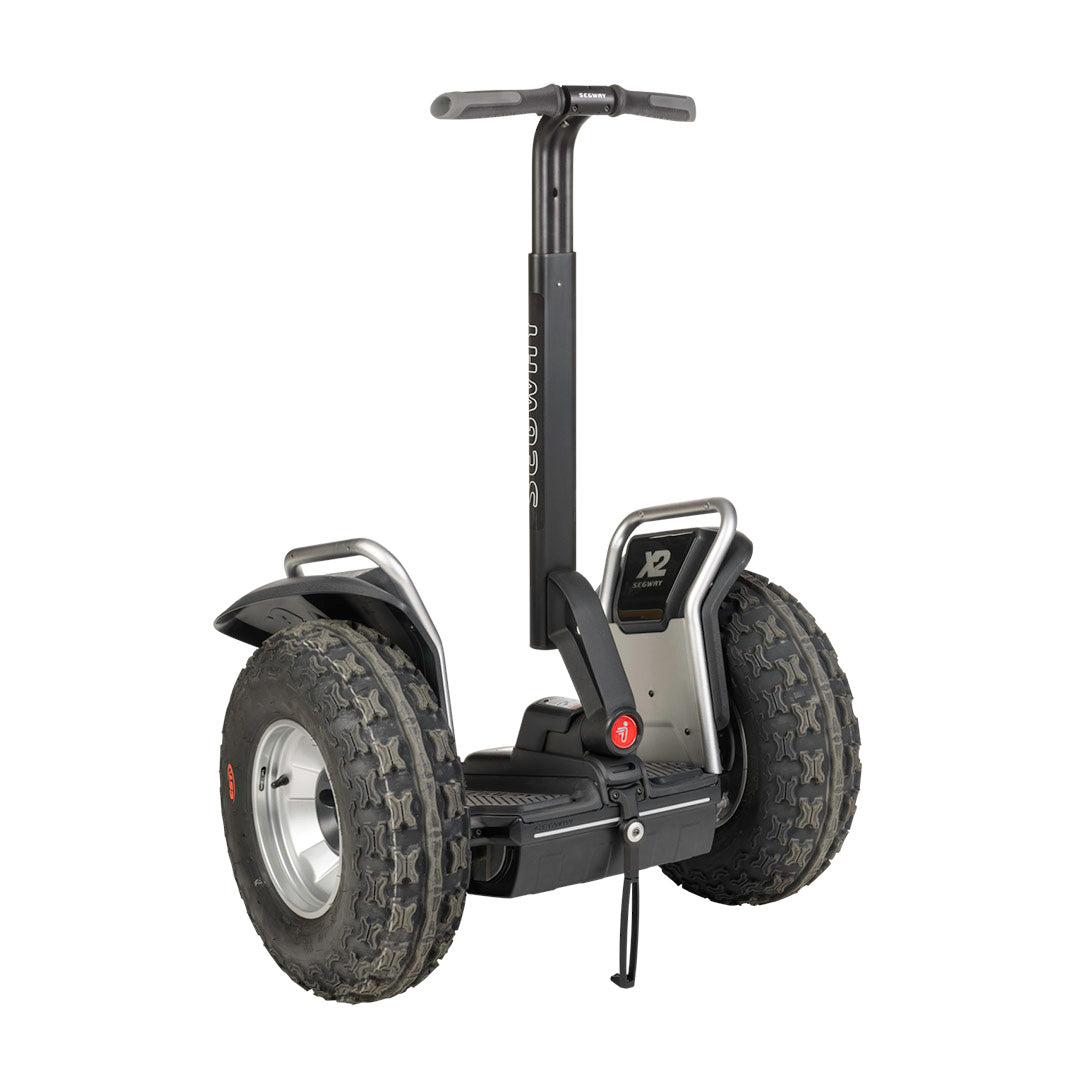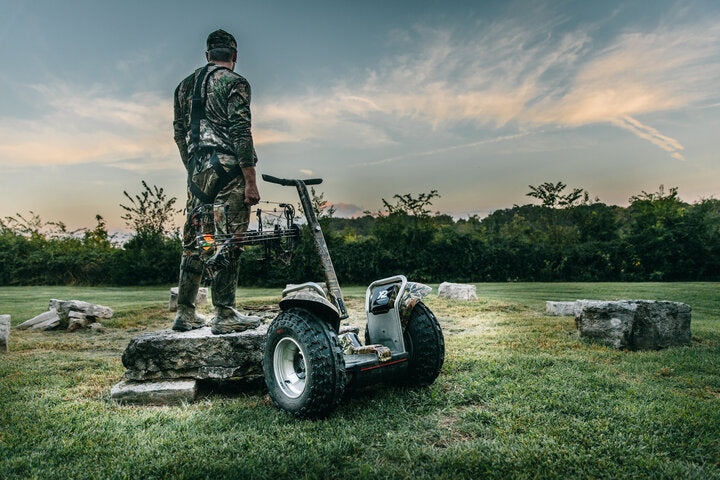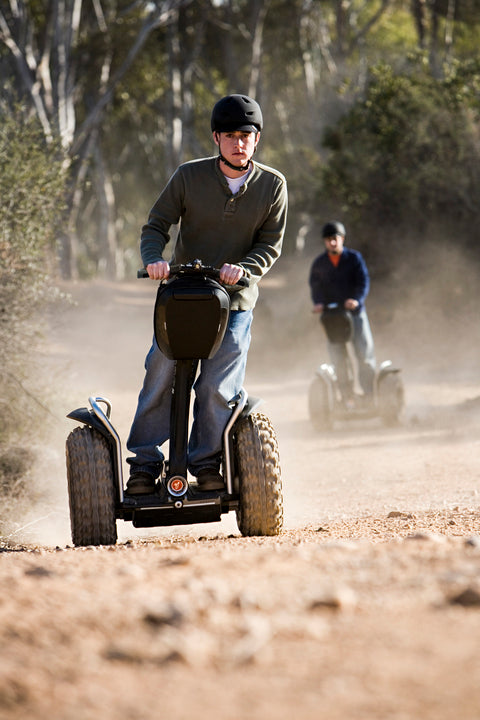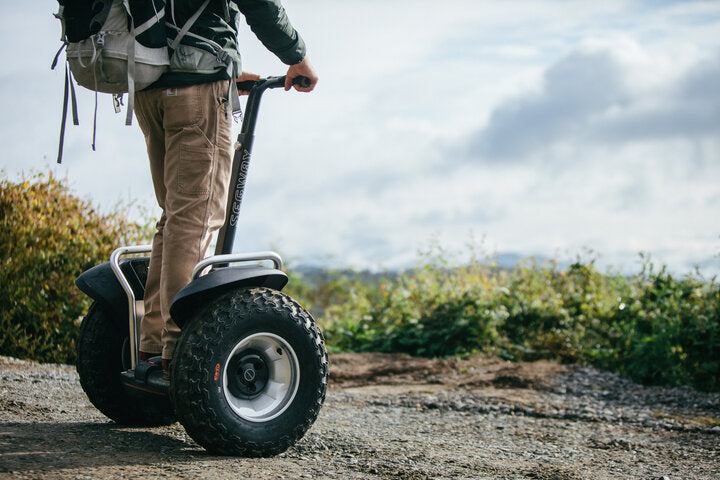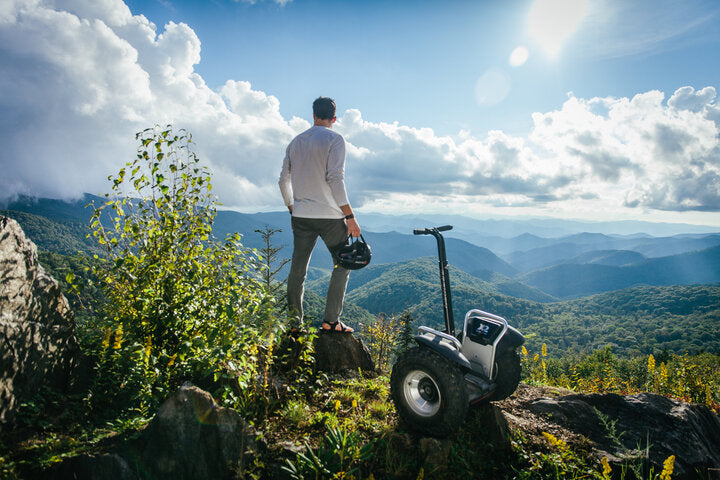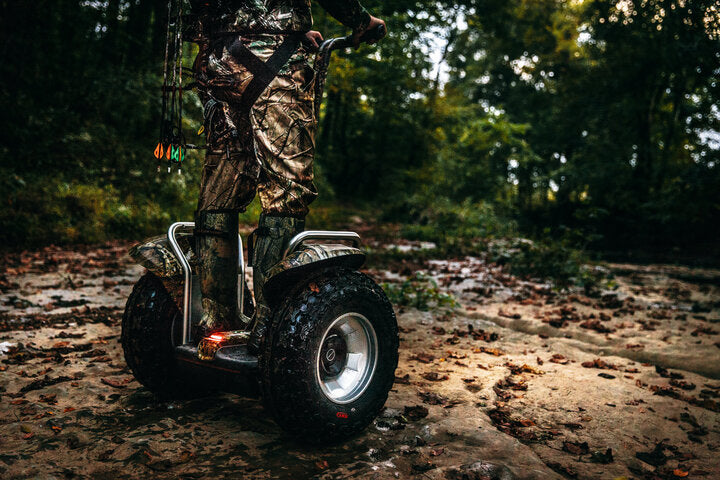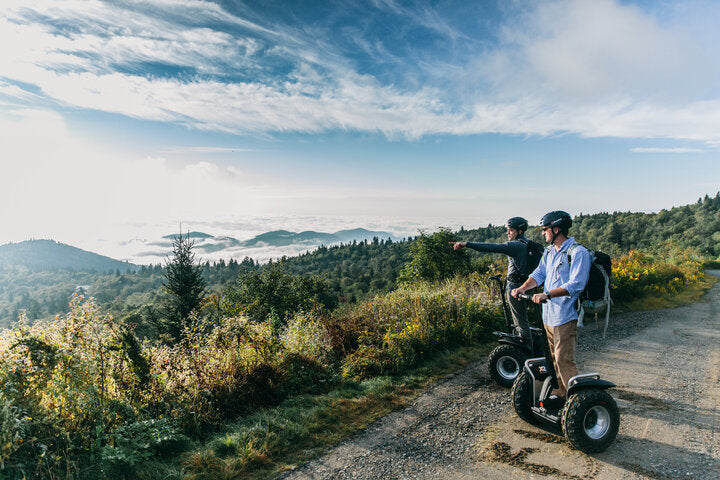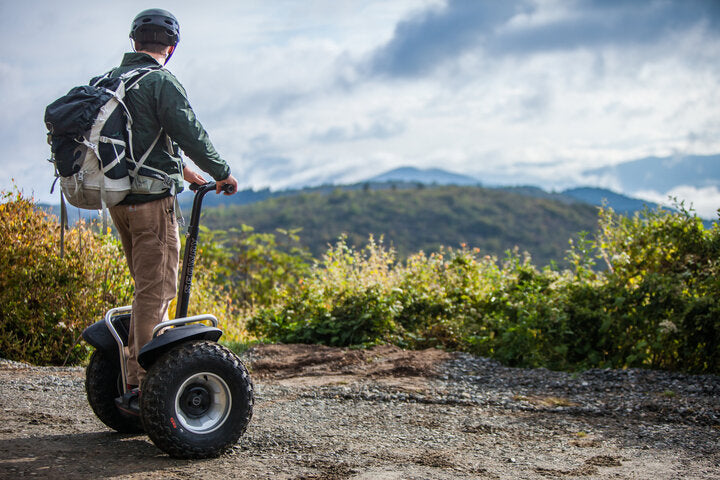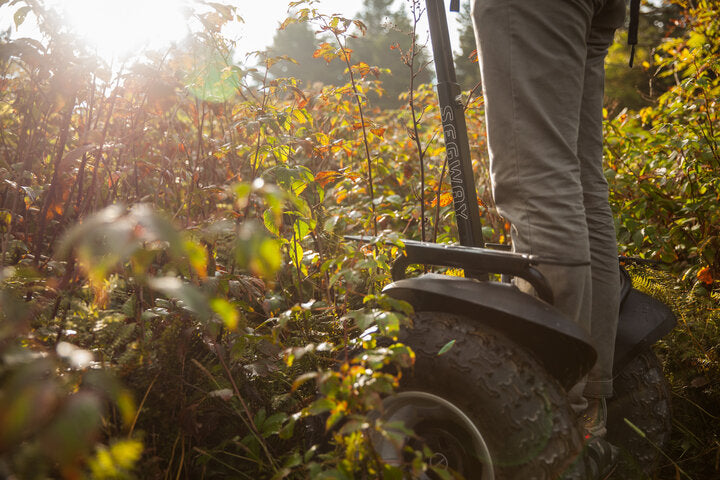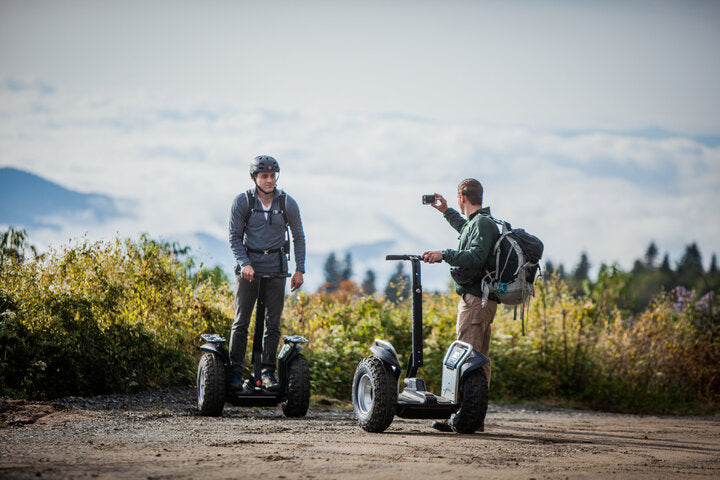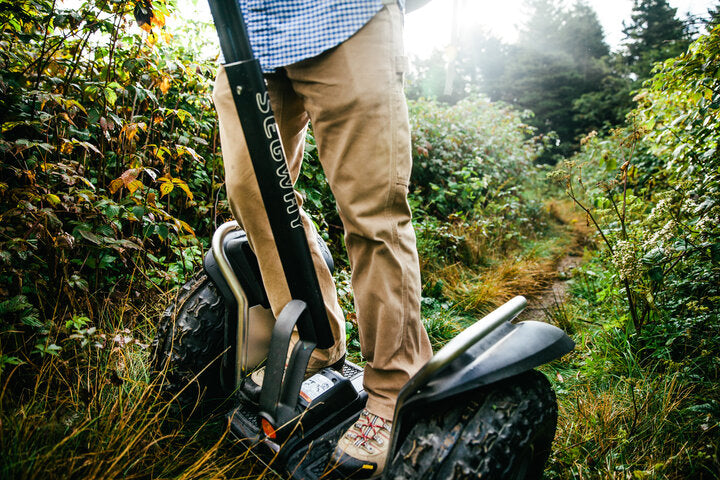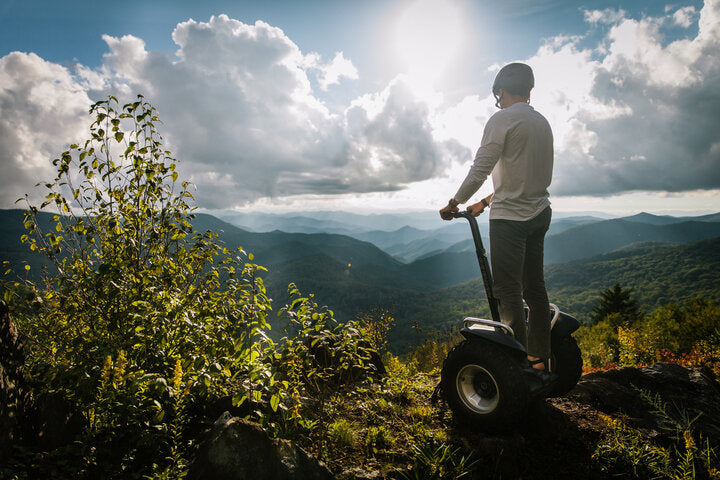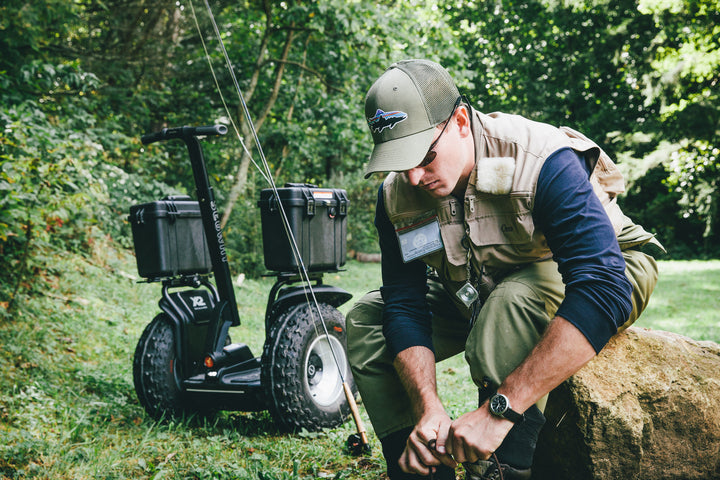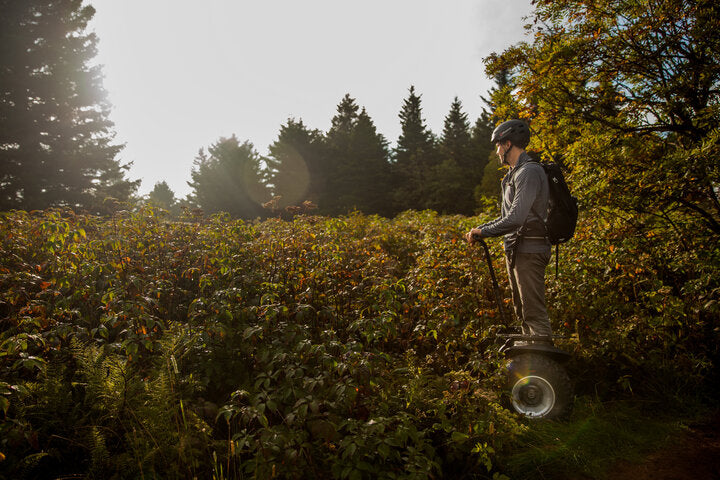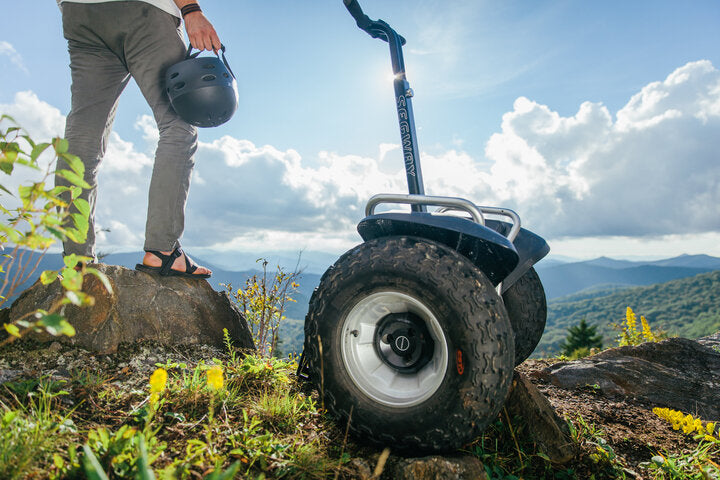 Information
Description

70 km Comfortable & Safe Ride

On city roads, back alleys, or gravel paths in the countryside, the Ninebot KickScooter MAX G2 will be your perfect companion! With its range of up to 70 km thanks to the newly developed RideyLONG technology, its powerful rear-wheel drive, combined with a double suspension system, and the Traction Control System to maintain stability on slippery roads, the MAX G2 unlocks your ride to the next level!

Segway-Ninebot's RideyLONG™ Self-Developed Technology

Powered by the newly developed RideyLONG™ technology, the theoretical range of the MAX G2 is effectively improved.

RideyLong™ coordinates between the high-performance brushless motor, newly developed long-range formula tyres and the optimized controller algorithm which all together, offers an extra-long range of up to 70 km on a single charge!

Conquer every part of your city

The brushless motor improved by 28% power, gives MAX G2 (compared with MAX G30) sustainable propulsion on all kinds of road conditions. With its rear-wheel drive, you can enjoy greater freedom and convenience when you cruise around on your MAX G2.

900W Maximum output

25km/h Max. Speed

22% Climbing angle
Specifications

Smart BMS for Smart Riding

Thanks to the Segway-Ninebot advanced Battery Management System (BMS) with in total 7 protection mechanisms, this ensures the longevity of the battery cells and your safety at all times with:

- Short circuit protection

- Overcurrent protection

- Double protection from overcharging

- Double protection from over-discharging

- Temperature protection

- Low voltage auto-sleep protection

- Customizable charging limit.

Get ready for a long ride you have never experienced before

 

Rider
Minimum age      14+ years
Max. rider weight     120 kg (265 lbs)

Dimensions and Weight

Product dimension - Unfolded

1210 x 570 x 1264 mm

Product dimension - Folded

1210 x 570 x 605 mm

Net weight

24.3 kg (53.5 lbs)



Performance

Range in Sport mode (S)

Up to 50 km (20 km/h)

Range in Standard Mode (D)

Up to 55 km (20 km/h)

Range in Eco mode (E)

Up to 70 km (15 km/h)



Product Parameters

Speed

Up to 25 km/h (15.5 mph)

Range

Up to 70 km (43.5 miles)

Typical Range  

Up to 50 km (31.1 miles)

Climbing angle  

Up to 22%

Shock absorption  

Hydraulic front suspension and double spring rear suspension

Battery

Battery capacity  

551 Wh (15300 mAh)

Smart Battery Management System   

Yes

Charging time  

Approx. 6 hours



Motor

Traction Control System (TCS)

Yes



Brake

Brake

Electronic brake (rear) and drum brake (front)



Light

Lights

Front (2.1 W high power) and Rear LED lights

Integrated Indicators  

Yes, front and rear